We understand Bridging Finance
United Trust Bank has been a specialist UK lender for over 65 years and provided flexible and reliable bridging finance for more than a decade. During this time, we have established an enviable reputation for competitive products, award-winning service and the ability to get deals done. Our aim is always to help you achieve your goal cost-efficiently and with as little stress and fuss as possible. Knowledgeable, reliable and accessible, our experienced team understand that flexibility and speed are at the heart of successful bridging finance.
We are proud to be founding members of the Association of Short Term Lenders (ASTL).





Thinking of a UTB Bridging Loan?
Bridging loans can provide quick and flexible solutions for borrowers in a wide variety of circumstances. Every bridging loan is different, each case presents its own challenges, and every borrower has their own priorities. We work hard to understand exactly what you require to help you secure a loan that will proceed smoothly and deliver the funds you need when you need them. We offer competitive rates and slick processing employing the latest innovative and secure technology, all backed by a dedicated and experienced team.

Our Bridging Loans can be used for:
Bridging finance can be used for any number of reasons, too many to list in fact! To give a few examples, bridging can be used to bridge the gap between the purchase of a new property and the sale of an existing one, if you're downsizing perhaps or buying at an auction. You may be looking to buy and improve or convert a property to let or sell on or thinking about restructuring the funding of a portfolio of properties to secure better terms or release capital. These are just some of the more common reasons customers choose bridging finance.
Please see our case studies section for some examples of recently funded cases.
Key features of UTB Bridging facilities
These include:
Loans from £125k to £15m
FCA regulated and unregulated loans
Loan term up to 12 months (regulated) & 36 months (unregulated)
First, second and combination charges
No maximum age limit
No early repayment charges
Interest calculated daily
No monthly repayments required
Dual legal representation available
Automated valuations used where applicable
Light and Heavy refurbishment projects
Fast Track process available for certain applications
Our lending criteria
These include:
Residential, HMO and mixed use security
Land with planning and commercial property considered
LTV up to 70%
Security property located in England, Wales or Scotland
Individual, corporate and trust borrowers
Realistic and viable exit strategy
More product information
For details of our full range of regulated, non-regulated and refurbishment products and Fast Track process, please contact us.

Frequently asked questions
Why use United Trust Bank?
We are bridging specialists and offer customers certainty, quality, tailoring and strength.
Certainty. We are a fully regulated bank. In a sector of often unfamiliar names, you can be sure that we will always have the funds to complete your cases. We can also act quickly and have completed loans in under two weeks.
Quality. We appreciate that for many customers, bridging loans are not an everyday experience. We provide as much assistance as you need and work in partnership with you to get loans completed. We find that open and honest engagement achieves the best results and helps us to build a profitable, long-term relationship.
Tailoring. Completing bridging loans is not about ticking boxes and following process. Each case is unique and presents different challenges. We work hard to understand your case and task a dedicated case manager with ensuring that your loan completes within the required time frame.
Strength. United Trust Bank has operated successfully for more than 50 years. We have a long-term commitment to the bridging sector and a dedicated team of highly experienced individuals, focused on using our strength to serve you.
What do you lend against?
We lend against residential, HMO & mixed use properties, or properties being converted into these. We can also consider lending against Land with planning and commercial property on a case-by-case basis.
For a credit approved decision in principle, we need a completed one page quick enquiry form, which can be downloaded here. If you wish to proceed, our team will advise next steps in the application process.
If the loan is to be secured on a property you are living in or plan to live in, you will require advice and recommendation of the most suitable option for your needs from a mortgage intermediary with appropriate permissions.
The time taken to complete a bridging loan depends on your requirements. They can complete within a few days of the initial enquiry but this requires all parties involved to work together effectively and for the valuer to have immediate access to the security property if required.
Are there any upfront fees?
In most cases, the only upfront cost is the valuation fee. On limited occasions, we may charge an application fee for extremely complicated or time-sensitive cases where the borrower is seeking the assurance of having an offer of finance. This will be communicated to you at the outset if required. Any application fee is refundable upon drawdown of the loan. Our Fee Tariff detailing all the fees payable in connection with the loan will be provided as part of the Offer Letter pack.
England, Wales and Scotland.
Do you have a maximum age for borrowers?
No, there is no maximum age limit for borrowers.
Do I need an exit in place?
The exit or repayment method is perhaps the most important aspect of a bridging loan. There must always be a realistic exit but it does not have to be in place when the bridging loan draws down. For example, if the loan is to be repaid by the sale of a property, contracts do not have to be exchanged. It is usually enough that the property is being marketed.
What can the loan be used for?
Bridging loans can be used for any lawful purpose. However, we are unable to help with "credit repair" cases. Please speak to a member of our team for more information.
Do you offer Financial Conduct Authority regulated bridging loans?
Yes we do. We are regulated by the FCA and also authorised by the PRA. All borrowers requiring an FCA regulated loan will need advice and recommendation of the most suitable option for their needs from a mortgage intermediary with appropriate permissions.
Do you require proof of income?
Only where the loan is to be serviced or where the exit strategy is income reliant or involves a refinance onto a long-term mortgage.
What happens if the loan is repaid early?
The loan can be repaid at any time without penalty or early repayment charges. Interest is charged on a daily basis so you only pay interest for the number of days that the loan was outstanding. However, we always require a minimum of the first month's interest to be paid.
Can you lend outside your usual criteria?
We can be flexible in the right circumstances. Please call us to discuss cases that you believe are outside our criteria but which you would like to explore further with us.
Can you lend to LLPs, SPVs, trusts, SIPPs or offshore companies?
Yes, we are able to lend to various legal entities/structures. We will usually require limited personal guarantees for loans made to non-personal customers.
Can I use your solicitor or do I need my own?
Borrowers will always require legal representation. For most loans to personal customers the borrowers can elect to use dual legal representation (ie. where the borrower chooses a solicitor from our panel to act for both themselves and the Bank.)
Regulated Bridging Lender of the Year 2022
United Trust Bank (UTB) has been named 'Regulated Bridging Lender of the Year' for the second year in a row.
Best Short-Term Lender – 2022 Mortgage Strat Awards
United Trust Bank (UTB) has been named 'Best Short-Term Lender' at the 2022 Mortgage Strategy Awards.
Specialist Bank & Reg Bridging wins at the B&C Awards 2021
United Trust Bank (UTB) has been named 'Best Specialist Bank' and 'Best Regulated Bridging Lender'.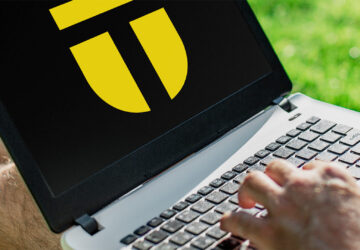 Read news and views and examples of recent cases from the Bridging Finance division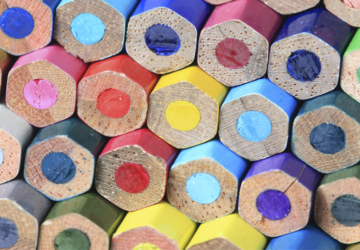 Our commitment to tomorrow
Although our activities have limited direct impact on the environment, we are aware of the important role businesses can play in society and protecting our planet.