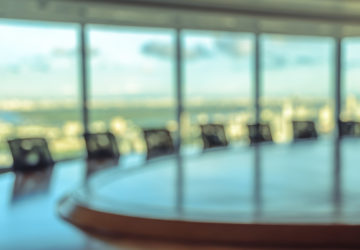 Corporate Governance
Ensuring the interests of our shareholders,
employees, customers and suppliers are protected
The Bank
Our corporate governance ensures that we maintain an environment of trust, transparency and accountability and protects the interest of all stakeholders including, among others, United Trust Bank shareholders, employees, customers and suppliers.
Although United Trust Bank Limited is an unlisted company, and therefore not subject to the UK Corporate Governance Code (2018), the Board of Directors nevertheless complies with a number of the provisions of the Code it considers to be appropriate to a company of UTB's size and nature.
The Board
The Board is chaired by Richard Murley who is responsible for its effectiveness. The size and composition of the Board is kept under review to ensure an appropriate balance of skills and experience is maintained.
Richard Murley – Non-Executive Chair


Richard Murley studied law at Oxford University and began his career at Linklaters & Paines before moving into investment banking with Kleinwort Benson and Goldman Sachs. Following a two-year secondment as Director General of The Takeover Panel, he joined NM Rothschild & Son where he is a Senior Advisor. Richard is the Chair of Macmillan Cancer Support and UCL Partners Limited, and is a member of the Medical Research Council.
Graham Davin – Non-Executive Deputy Chair


Graham was CEO of United Trust Bank Limited from 2004 to 2020. He began his career at Arthur Andersen and was previously Chief Financial Officer and Head of Corporate Finance of Investec Bank and a main board director of Investec for 16 years. He was a founding partner of the Insinger de Beaufort Group and a director of its listed parent and its Dutch bank. He is the Senior Independent NED of The Foschini Group, a listed multi-brand international retailing group and Chairman of Optalitix, a Insurtech SaaS provider.
Harley Kagan – Chief Executive Officer


Harley Kagan is the Chief Executive Officer of United Trust Bank Limited and a chartered accountant. He has held a number of key UTB roles including Chief Commercial Officer and Chief Financial Officer. He has worked extensively in banking and corporate finance, concentrating on acquisitions and disposals and was the Finance Director of the UK Operations of Insinger de Beaufort. He also worked as a strategy consultant with Cap Gemini.
Jonathan Ayres – Chief Financial Officer


Jonathan Ayres is the Chief Financial Officer of United Trust Bank Limited, a position he previously held at C. Hoare & Co. and Ecofin. He qualified as a chartered accountant with Price Waterhouse where he specialised in banks and fund managers before becoming an equity analyst at Goldman Sachs. He studied Computer Science at Cambridge University. He is the Chair of UK Finance's Specialist Banks Working Group and a member of their Prudential Reporting and Tax Committee.
Mark Stokes – Chief Commercial Officer

Mark Stokes is the Chief Commercial Officer of United Trust Bank Limited. He has over 20 years' experience at executive committee level and has a broad knowledge of commercial banking including property and asset finance lending into commercial, SME and consumer markets. Before joining UTB, Mark was Managing Director of Commercial Banking at Metro Bank and has held other senior roles at established and challenger banks including RBS, Lloyds Bank Plc and Chartered Trust.
Alice Altemaire – Non-Executive Director


Alice Altemaire has been Chief Executive Officer for RCI Bank UK since 2019, the banking arm of Groupe Renault providing savings and motor finance lending to UK customers. Previously, she held responsibilities at RCI Bank and Services group in Paris, as Group Controller, Vice President ("VP") of Accounting and Performance Control, VP of Mobility Services and Innovation and, since 2016, she has been a member of the Executive Committee. Alice has an MBA from ESSEC Business School and a governance certificate from IFA Science Po education.
Maria Harris – Non-Executive Director


Maria Harris is a notified non-executive Director.  Maria is the former Director of Intermediary Lending at Atom Bank and is now a consultant specialising in fintech and digital transformation in the financial services sector. Maria is a well-known and highly regarded figure in the Mortgage industry with an outstanding reputation and was responsible for creating and launching Atom Bank's disruptive and award-winning retail mortgages proposition. She chairs the Open Property Data Association, a government and industry collaboration group. She is a Chartered Fellow with the Chartered Management Institute and holds advisory roles with Coadjute, Coreco, and Plotify.
Andrew Herd – Non-Executive Director


Andrew Herd is the Managing Director of Lancashire Court Capital Limited, a London-based investment and consultancy business. He is Non-Executive Chair of VGC Developments Limited a UK leisure and gaming operator and a Non-Executive Director of Nexus Group Holdings Limited a property and publishing group. He is a Chartered Accountant and worked as a merchant banker for many years. He was Managing Director and Head of Financial Institutions at SG Hambros and held senior roles with Paribas Capital Markets and Morgan Grenfell.
Sarah Laessig – Non-Executive Director


Sarah Laessig is an experienced financial services senior executive and non-executive director. She had a 17 year executive career at Citigroup in corporate and transaction banking. Sarah is the Senior Independent Director on the board of National Employment Savings Trust Corporation (NEST), and a NED on the board of Local Pensions Partnership Investments (LPPI). She sits on the Board of Advisors of data.world, a US based technology company. Sarah was formerly a Commissioner on the Civil Service Commission, an independent regulator that oversees appointments to the Civil Service. Sarah holds an MBA from the Wharton School of the University of Pennsylvania and the Financial Times Non-Executive Director Diploma.
Stephen Lockley – Non-Executive Director


Stephen Lockley is Chief Administrative & Finance Officer of the international development organisation World Vision International. He is a Chartered Accountant with many years of experience in financial services and investment banking. During his career, Stephen has been the Group Finance Director of Arbuthnot Banking Group Plc, CEO of Arbuthnot Latham Private Bankers, CFO of VisionFund International, a director at Charterhouse Bank and a Non-Executive Director of an investment fund and an insurance company.
Andrew Woosey – Non-Executive Director


Andrew Woosey is an experienced board member and trustee with significant experience in financial services. He is currently a non-executive director of AIB Group (UK) plc, a Trustee and Committee Chair on the board of the Centre for Economic Policy Research and Chair on the board of Tom's Trust. Andrew is a Senior Advisor and Committee Chair for a number of Bain Capital LLP's portfolio companies. Andrew was previously a partner at Ernst and Young, is a qualified Chartered Accountant and graduated from Cambridge University.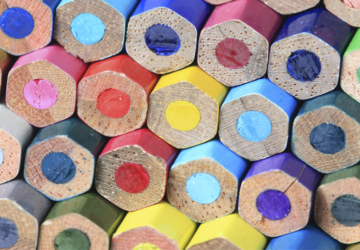 Environmental and social governance
Although our activities have limited direct impact on the environment, we are aware of the important role businesses can play in society and protecting our planet.