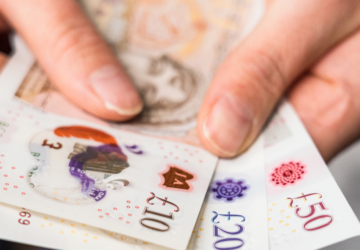 The Financial Services
Compensation Scheme
(FSCS)

What is the FSCS?
The Financial Services Compensation Scheme (FSCS) is an independent scheme that protects some of your deposits with authorised firms like ours.
How am I protected?
United trust Bank (UTB) has an independent banking license and we are not affiliated with any other banks or building societies. This means that our customers benefit from the full protection provided by the government backed Financial Services Compensation Scheme (FSCS) which protects savers in the event of a bank's failure.
The FSCS protects the first £85,000 of any savings an eligible account holder has deposited with a bank or building society. For joint accounts, each eligible account holder benefits from the same £85,000 of protection. This means that two eligible joint account holders can claim up to £170,000 between them.
If you have more than one account with us, the total balances of all your accounts are aggregated enabling you to claim the maximum amount of protection, regardless of how many UTB accounts your savings may be spread across.
The FSCS aims to pay out funds to eligible claimants within 7 days.
For more information, you can download our leaflet or visit the FSCS website.