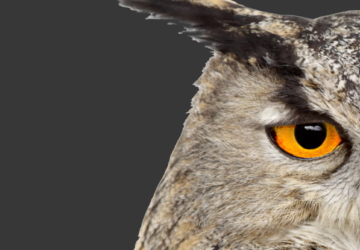 About our Terms of Use
These terms and conditions of use ("Terms of Use"), which include risk warnings and limitations and exclusions of our liability, govern your use of this website (www.utbank.co.uk) and any of its content ("Website"). These Terms of Use apply between United Bank Limited ("we", "us" or "our") and you, the visitor accessing or using the Website ("you" or "your").
We are registered in England and Wales under company number 00549690 and have our registered office at One Ropemaker Street, London, EC2Y 9AW. Our VAT number is 945 6543 93.
We are authorised by the Prudential Regulation Authority and regulated by the Financial Conduct Authority and the Prudential Regulation Authority (Firm Reference Number: 204463). We are members of the Financial Services Compensation Scheme and subject to the Financial Ombudsman Service. We are members of UK Finance, the Finance & Leasing Association and the Association of Short Term Lenders, Patrons of the NACFB and Associates of the Financial Intermediary & Broker Association (FIBA).
You can contact us at:
Email: [email protected]
Telephone: 020 7190 5555
You should read these Terms of Use carefully before using the Website. By accessing and continuing to use any part of this Website, you are demonstrating that you have accepted the terms and conditions set out in these Terms of Use. If you do not agree with any of these Terms of Use, you should stop using the Website immediately. All products and services provided by us have their own terms and conditions ("Product Terms"), which may include eligibility criteria. Before applying for any of our products and services, you should read the applicable Product Terms first. To the extent that the Product Terms conflict with these Terms of Use, the Product Terms will prevail.
We may amend these Terms of Use from time to time. Every time you wish to use this Website, please check these Terms of Use to ensure that you understand the Terms of Use that apply at that time. By continuing to use and access the Website following such changes, you agree to be bound by any amendments made by us.
Last Updated: 21st May 2021
Use of this Website
The information and opinions on this Website are provided for personal use and information only and do not constitute an offer to sell or solicitation, or offer to buy, any securities or any other investment or banking product or financial instrument, or investment advice or any advice or recommendation in respect of any securities or any other investment or banking product or service or financial instrument.
No representation is given that any securities or any other investment or financial instrument, products, or services discussed in or accessible through this Website are suitable for you or any particular person.
Before marking or taking, or refraining from making or taking, any decision or action on the basis of this Website and/or that may affect you or your personal finances or business, you should obtain appropriate financial, legal, accounting, tax and other advice from a suitably qualified professional or specialist. We do not provide any advice, including financial, investment or tax advice.
Where any information on this website constitutes a financial promotion for the purposes of the Financial Services and Markets Act 2000, it is issued and approved by us for distribution and use in the United Kingdom only.
Eligible visitors
This Website is intended only for persons who are resident in the United Kingdom. We do not represent and make no promise that this Website complies with law or regulation, or is appropriate or available for use, in locations outside the United Kingdom. If you choose to access the Website from locations outside the United Kingdom, you acknowledge that you do so at your own initiative and risk and are responsible for compliance with local laws where they apply.
Unless otherwise stated on the applicable product or services pages, products and services featured on this Website are intended for use by residents of the United Kingdom only and are not aimed at or intended for use by residents in any other jurisdictions. The products and services mentioned on this Website may not be available to you in your jurisdiction of residence. It is your responsibility to be aware of and comply with any relevant laws or regulations applicable in your jurisdiction to your use of this Website and our products and services.
Website content
The information on this Website has been compiled in good faith to provide general information about United Trust Bank and our products and services. Although we make reasonable efforts to update the information on this Website, we make no representations, warranties or guarantees, whether express or implied, that this Website (or any part of this Website or its content and materials) is accurate, complete or up to date, or is appropriate or available for use either in the United Kingdom or in other jurisdictions. Any reliance that you may place on this Website is at your own risk.
We may update and change the Website from time to time without notification.
Access to this Website
We provide this Website at our absolute discretion for your personal and non-commercial use (unless accessing the intermediaries section as a UTB approved intermediary). We do not guarantee that the Website will always be available or that your use of the Website will be uninterrupted. We shall not be liable if for any reason the Website is unavailable at any time and may suspend or withdraw the operation of or access to the Website without notice at any time as we see fit.
You must not use this Website for any purpose that is unlawful or to knowingly introduce or distribute viruses, malware, trojans or other similar material that is malicious or technologically harmful. You must not attempt to gain unauthorised access to this Website, the server on which the Website is stored, data, systems, accounts or any devices connected to this Website. You must not use this Website to attempt to circumvent password or user authentication methods. You must not use this Website to commit any act of fraud or to simulate communications from us or another service or entity in order to collect identity information, authentication credentials, or other information ('phishing'). You must not use this Website to transmit, or procure the sending of, any unsolicited or unauthorised advertising or promotional material or any other form of similar solicitation ('spam'). You must not attack this Website via a denial of service attack or a distributed denial of service attack or otherwise use it any manner that disrupts the operation of this Website or our business (or the business or website of any other person).
You must not use this Website for the purpose of harming or attempting to harm minors in any way or to bully, insult, intimidate, discriminate or humiliate any person. You must not post or transmit to or from the Website any material:
(a) that is threatening, defamatory, obscene, indecent, seditious, offensive, pornographic, abusive, liable to incite racial hatred, discriminatory, menacing, scandalous, inflammatory, blasphemous, in breach of confidence, in breach of privacy or which may cause annoyance or inconvenience;
(b) for which you have not obtained all necessary licenses and/or approvals; or
(c) which constitutes or encourages conduct that would be considered a criminal offence, give rise to civil liability, or otherwise be contrary to the law of or infringe the rights of any third party, in any country in the world.
We may report any breach of these provisions to the relevant authorities and may cooperate with them in any investigation, including by disclosing your identity. In the event of such a breach, your right to use this Website will cease immediately and you must immediately destroy any downloaded or printed extracts from the Website.
Exclusion of liability
The following provisions should be read carefully as they exclude or limit our legal liability in connection with your use of this Website.
Nothing in these Terms of Use, and in particular within these 'Exclusion of liability' provisions, shall exclude or limit in any way our liability to you where it would be unlawful to do so. This includes liability for death or personal injury caused by our negligence or the negligence of our employees and for fraud or fraudulent misrepresentation. In particular, nothing in these Terms of Use excludes or restricts our duties and liabilities to you under the Financial Services and Markets Act 2000, or any rules of the FCA and/or PRA for the conduct of business that we are bound to comply with.
To the maximum extent permitted by applicable law, we will not be liable to you for any loss or damage, whether in contract, tort (including negligence) breach of statutory duty, or otherwise, arising out of or in connection with the use of, or inability to use, this Website or use of or reliance on any content displayed on this Website. If you are a consumer user, we shall only be liable to you for any loss or damage which was a reasonably foreseeable consequence of your use of this Website in accordance with these Terms of Use when these Terms of Use were formed. If you are a business user, we exclude all implied conditions, warranties, representations or other terms that may apply to this Website.
We will not be liable to you (whether you are a consumer user or a business user) for any loss of profits, loss of business or revenue, loss of anticipated savings, loss of data or other economic loss, loss of goodwill or reputation, or any loss or damage that was not reasonably foreseeable.
Whilst we take reasonable precautions to ensure the security of this Website, your use of this Website is at your own risk and we do not warrant that the use of this Website (or any content that you may download from it) will not cause damage to any property, loss of data, or result in your device being infected by viruses, malware or other harmful material. We will not be responsible for any loss or damage caused by other parties accessing or making changes to this Website in an unauthorised manner, including but not limited to using it to facilitate distributed denial of service attacks, or distribute viruses or other technologically harmful material that may infect your equipment, computer programs, data or other material due to your use of this Website or to your downloading content from it.
Hyperlinks and third party websites
This Website includes hyperlinks that will lead you to other websites which are not under our control and our associated regulatory protections. Any such hyperlinks are provided for your convenience only. When you activate any of these links you will leave our Website. We have no control over third party websites and will accept no responsibility or liability in respect of any third party websites or any content, material or information contained in them. The display of any hyperlinks to third party websites does not mean that we recommend that third party's website, products or services or endorse the views expressed within such websites. Your use of a third party website may be governed by the terms and conditions of that third party website and is at your own risk.
Social media sites
United Trust Bank operates the following official social media pages in the United Kingdom:
Twitter
@UnitedTrustBank
Linkedin
www.linkedin.com/company/united-trust-bank-limited
Unless stated otherwise, the social media sites are intended only for persons who are resident in the United Kingdom. We do not recommend or endorse the social media sites themselves, or any information or opinions expressed on them by third parties or other users. We are not responsible for any information posted on those social media sites other than information we have posted ourselves. We do not provide any advice, including financial, investment or tax advice via our social media pages. You should obtain appropriate financial, legal, accounting, tax and other advice from a suitably qualified professional or specialist before marking or taking, or refraining from making or taking, any decision or action that may affect you or your personal finances or business. Use of our social media pages are governed by terms and conditions that can be found on the applicable social media sites.
Privacy and personal information
We are committed to protecting the confidentiality and security of your personal information in accordance with the requirements of applicable data protection law. Any personal information that you provide to us will be dealt with in line with our Privacy Notice, which explains what personal information we collect from you, how and why we collect, store, use and share such information, your rights in relation to your personal information and how to contact us and supervisory authorities in the event you have a query or complaint about the use of your personal information. The Privacy Notice can be found via the "Privacy Notice" link at the bottom of each page on this Website.
Intellectual property rights
All intellectual property rights in this Website and in the material published on it, including design, text, graphics, the selection and arrangement thereof, all software compilations, underlying source code, software (including applets) and all other content on this Website, belong to us, our affiliates, or their respective content and technology providers.
We and our licensors reserve all our intellectual property rights (including, but not limited to, all copyright, trade marks, domain names, design rights, database rights, patents and all other intellectual property rights of any kind) whether registered or unregistered anywhere in the world. This means, for example, that we remain owners of them and are free to use them as we see fit.
You are permitted to print and download extracts from this Website, provided that:
(i) No documents or related graphics on this Website are modified in any way and you do not modify the paper or digital copies of any materials that you have printed off or downloaded in any way, nor use any illustrations, photographs, video or audio sequences or any graphics separately from any accompanying text;
(ii) Such extracts are for personal use of a strictly non-commercial nature; and
(iii) If copies of these pages are saved in any storage medium, they may only be used for the purpose of subsequent viewing or to print extracts for personal use.
With the exception of information provided within the intermediaries section of this website, you must not use any part of the content on this Website for commercial purposes without obtaining a licence to do so from us or our licensors.
Prior written permission must always be obtained from us before reproducing or storing any part of this Website in any public or private retrieval system or service, including other third party websites. In particular, you may not link any other website to our Website without our prior written permission.
Parts of this Website are driven by software owned by parties other than United Trust Bank. Their individual trademarks, copyright and intellectual property rights are duly acknowledged. Visitors to this Website must exercise all reasonable steps to protect those third party rights.
Trade marks
You are not permitted to use United Trust Bank, UTB or any other registered trade marks of United Trust Bank Limited without our approval, unless they are part of material you are using as permitted under the section of this Terms of Use titled 'Intellectual property rights'.
E-mail Communications
E-mail communications between you, United Trust Bank and any of its employees are confidential, and may be subject to restrictions on how you can use them or to whom you can disclose them.
Telephone calls
Telephone calls may be recorded for security and regulatory purposes and may be monitored under our quality control procedures.
Applicable Law
These Terms of Use, their subject matter and their formation, shall be governed by English Law. You and we both agree that the courts of England will have exclusive jurisdiction over any disputes that may arise, except that if you are a consumer and a resident of Wales, you may also bring proceedings in Wales, if you are a consumer and a resident of Northern Ireland you may also bring proceedings in Northern Ireland, and if you are a consumer and a resident of Scotland, you may also bring proceedings in Scotland.
General
Each provision of these Terms of Use operates separately. If any part is held by a court to be invalid, illegal or unenforceable for any reason, that part shall be severed and the remaining part and the other parts shall continue to apply.
Failure or delay of either party to exercise any of its rights or remedies under these Terms of Use will not constitute a waiver of such right or remedy.
Each provision of these Terms of Use operates separately. If any part is held by a court to be invalid, illegal or unenforceable for any reason, that part shall be severed and the remaining part and the other parts shall continue to apply.
Failure or delay of either party to exercise any of its rights or remedies under these Terms of Use will not constitute a waiver of such right or remedy.