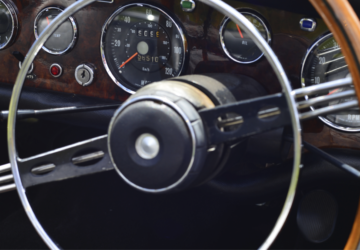 We understand Asset Finance.
United Trust Bank has been operating successfully for more than 65 years and provide asset finance based on our long-standing experience and detailed understanding of the assets you need. We don't have a direct sales team, but offer asset finance through our network of broker partners. If you're a new or existing customer who needs to fund a new asset finance purchase we can put you in touch with your local broker who'll be able to assist with your requirements.
Thinking of a UTB Asset Finance Loan?
We are a privately owned British bank who specialise in asset finance, providing tailored solutions to customers through our network of brokers. We provide non-regulated loans to fund a variety of assets including classic and prestige cars, engineering machinery, HGVs and agricultural equipment. We are authorised and regulated by the PRA & FCA. Members of the FLA, NACFB & BBA and a four-time winner of Specialist Bank of the Year.
Our Products
Hire purchase
Hire purchase is a finance agreement that is secured on the asset being funded. Payments can be tailored to suit your requirements and you have the opportunity to own the asset at the end of the finance period.
Finance lease
A finance lease allows you to use the asset during the lease period without owning it. At the end of the lease, you have the option of continuing to rent or purchase the asset.
Refinance
Refinancing is a quick way to access the value of assets on your balance sheet and use that value elsewhere within your business – for example, to fund a deposit on new equipment, fund a specific project, or assist funding business growth.

We can finance the following assets:
Prestige Cars
Classic cars and left hand drive cars
Light commercial vehicles
Heavy commercial vehicles
Bus and Coach
Trailers
Municipal vehicles
Construction equipment
Agricultural equipment
Waste recycling equipment
CNC and engineering machinery
Injection Moulding machines
Media equipment
Already have a UTB Asset Finance loan?
If you're an existing client who needs a settlement figure, wants to change your payment date, is having difficulty making your payments, or has a general query, contact us in one of the following ways:
Email: [email protected]
Telephone: 0207 190 5555
Post: United Trust Bank Limited One Ropemaker Street London EC2Y 9AW
Telephone calls may be recorded for security and regulatory purposes and may be monitored under our quality control procedures.
Frequently asked questions
How do I obtain a settlement figure?
Request one through your broker or contact us direct.
We only accept applications through approved asset finance brokers. Contact your broker or contact us if you need an introduction and we will be happy to put you in touch with one of our brokers.
'Thank you. That was the best time for a pay out ever.'
– Sally, Eurolease (London) Ltd 
'Thanks to all at UTB. Great service as always.'
– Brian Maguire, DM Finance
'It is great dealing with UTB as we can be confident that they will deliver a quick and consistent service.'
– Campbell, Commercial & Asset Finance