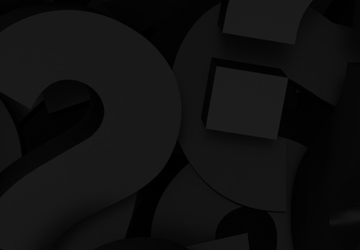 Accessing our website
We're committed to providing a website that is accessible to all of our customers.
We aim to adhere to the World Wide Web Consortium's (W3C) Web Content Accessibility Guidelines 2.1 (WCAG 2.1) at the AA level. These guidelines explain how to make web content accessible to people with a wide array of disabilities. Complying with those guidelines helps us ensure that the website is accessible to blind people, people with motor impairments, visual impairment, cognitive disabilities, and more.
The Accessibility Menu

This website makes UserWay's Web Accessibility Widget available, which is powered by a dedicated accessibility server. The software allows users with specific disabilities to adjust the website's user interface and design it to their personal needs.
The accessibility menu can be enabled by clicking the accessibility menu icon that appears on the corner of every page.
Screen reader and keyboard navigation

Our website implements the ARIA attributes (Accessible Rich Internet Applications) technique, alongside various behavioural changes, to ensure blind users visiting with screen-readers can read, comprehend, and enjoy the website's functions.
Disability profiles supported on our website

Motor Impaired: Manipulating a mouse and keyboard to navigate sites isn't always easy for people with motor impairments. UserWay consults with motor-impaired individuals to develop tools that can help. This profile provides options that can make site navigation much less complicated.
Colour Blind: Since everyone doesn't see colours the same way, UserWay works with colour blind individuals to determine what features they find helpful, then groups them together in this profile to provide relevant suggestions.
Visually Impaired: This profile provides suggestions that can make websites easier to navigate and read for people with impaired vision.
Seizure & Epileptic: This profile provides a way to pause animations, and other helpful customizations.
Blind: This profile activates the screen reader.
Dyslexia: This profile provides customization options that can help improve reading comprehension and fluency.
Cognitive & Learning: The tools included in this profile can help improve reading experiences, and help viewers identify relevant information.
ADHD: The recommendations included in this profile may help alleviate distractions to improve reading comprehension.
Additional UI, design, and readability adjustments

• Font adjustments – users can increase and decrease its size, adjust the spacing, alignment, line height, and more.
• Colour adjustments – users can select various colour contrast profiles such as light, dark and inverted.
• Animations – epileptic users can stop all running animations with the click of a button. Animations controlled by the interface include videos, GIFs, and CSS flashing transitions.
• Content highlighting – users can choose to emphasize essential elements such as links and titles. They can also choose to highlight focused or hovered elements only.
• Cognitive disorders – we utilize a dictionary, allowing people with cognitive disorders to decipher meanings of words.
• Additional functions – we allow users to change cursor size, and many other functions.
Further help and advice

If you have problems using a computer because of a disability or impairment then we recommend that you visit AbilityNet's My Computer My Way website, which provides lots of advice on how to make your computer easier to use. You can call their free helpline on 0800 048 7642 for more information.