THIS MONTH'S WISE OWL | Tom Bloxham MBE – Chairman and co-founder of Urban Splash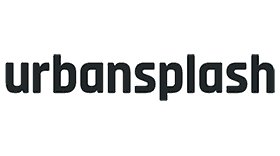 Tom Bloxham MBE is chairman and co-founder of award-winning regeneration company Urban Splash, which has received more than 440 awards to date for architecture, design and business success. Tom is also Chairman of Manchester International Festival, and trustee of Tate, the Manchester United Foundation and The Bloxham Charitable Trust.
Giving customers choice is key to the future of housing
Late last year, a report recommended the Government should set a target of 75,000 new modular homes within the next decade. The findings come from industry champions Mark Farmer (read Mark's Wise Owl article here) and Mike D'Ath ; their Build Homes Build Jobs Build Innovation report calls on the government to make modular the driving force behind its 'build, build, build' agenda.
Additionally, the report suggests that 50,000 new jobs could be created if the government sets the target, and it advocates the benefits of modular homes as a sustainable alternative – with modular properties reducing carbon emissions by 40%
In the UK, the sector's not quite there yet, and we've a long way to go before we're in line with our neighbours in Northern Europe – where materials such as timber are more successfully used – or for example in Japan, where millions of pounds of R&D investment is commonplace to ensure that suitable homes are being created.
This report is encouraging for our sector, especially after a year in which homes have been under the spotlight. We have all spent so much time in our sacred spaces this past few months – living, working, socialising – and fighting for room at the dining table to work or home school.
It's fair to say that the pandemic's exposed a lot of poorly designed homes for what they are, poorly lit space with little natural light, and small rooms which many homeowners have come to resent during lockdown.
For me, it's shown just how important customer choice is – and compounded my belief that MMC and customisable homes is the way forward – especially to achieve the recommended targets for the next decade; we need better designed homes, and communities, to help the UK housing crisis.
It's something we've worked hard on this past decade; in 2012 we teamed up with architects shedkm, to collaboratively develop a blueprint of a new type of contemporary home. The blueprint that evolved is what is now known as our House by Urban Splash Town House, a product which allows our customers to determine their final specifications. Customers choose from either a 1000 or 1500 sq. ft base model, each offering fantastic space standards; high ceilings and big windows as standard.
Our House by Urban Splash homes are created offsite in controlled, efficient environments, meaning there's no cost variance. So no matter which part of the country we build in, the construction cost remains the same. It was a challenging process and various prototypes have been created in the past five years to ensure that the final product met the needs of modern buyers.
We've already delivered our concept at numerous award-winning developments across the UK – places like New Islington in Manchester, Port Loop in Birmingham, Smith's Dock in North Shields, Irwell Riverside in Salford, and we're creating more at New Islington as well as Northstowe in Cambridgeshire and Wirral Waters in Merseyside.
Crucially, our homes give customers real choice, something compounded by our launch of an online configurator this summer which allows consumers to design a bespoke property – something buyers have become all the more keener with having spent so much time in their homes this year.
The process inspires those who loved Grand Designs by putting the big decisions in their hands, giving them the opportunity to determine the layout of their property, deciding if they're a loft liver – where their living room will be on the top floor with an exposed pitched roof – or if they prefer traditional garden living.
We launched this product in 2016, a pivotal time for the MMC sector and the year in which another Farmer report was published. Entitled Modernise or Die it advocated a shift to modular, and the vertical integration of construction processes; it criticised the sector's lack of examples of vertical integration – something it cited, was much more prevailant in other industries.
It's a move we too believed in, and in March 2018, we acquired the factory in which our homes were created, giving us the capacity to create hundreds of homes each year. At the same time, we also welcomed new expertise to our shareholding board – including TV architect George Clarke and WeBuyAnyCar founder, Noel McKee.
Inward investment has also been key in growing our modular sector – bringing in the expertise from countries who have a more demonstrable track record. in 2019, we achieved this, signing one of the modular sector's biggest ever deals, a £90m partnership which means House by Urban Splash is now jointly owned by Japan's biggest housebuilder Sekisui House and Homes England – the Government's housing agency.
This transformative deal is allowing us to upscale the production of House by Urban Splash and the aim is to create thousands of new homes per year using MMC in the next decade.
It is also allowing us to improve our R&D processes as we strive to create homes that are sustainable and actually deliver what a customer wants and needs – demands which will be hugely under the microscope post-COVID.
The future of housebuilding is coming, and I am confident that at the turn of the next decade we'll have fulfilled our obligations by making choice the norm.