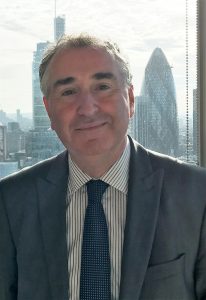 United Trust Bank (UTB) has appointed Steve Grant as a new property finance Business Development Manager responsible for building the Bank's presence in the North of England.
UTB has already recently provided Development and Bridging finance to fund a number of property development projects in the Midlands and East Anglia and the Bank sees considerable potential for further growth in the North of England. United Trust Bank's Development Finance and Bridging Finance divisions are actively looking to support developers and brokers in that region and recently took part in the Specialist Lending Roadshow at venues in South Yorkshire and the East Midlands.
Steve Grant's key objectives will be to develop new business opportunities by building relationships with brokers and developers in the area and introducing them to UTB's award winning development and bridging finance services.
Steve has joined UTB from Barclays Bank PLC where he was a Senior Real Estate Manager responsible for multi-million pound property funding deals in the North West and North Wales.
Noel Meredith, Executive Director of United Trust Bank, commented:
"United Trust Bank has supported property investors and developers with projects all over the country but the majority of our activity and growth has so far been generated from London and the South. As the push to build hundreds of thousands of new homes countrywide continues, we are very well placed to encourage that activity by introducing our services to successful SME developers and property entrepreneurs based in the North of England.
I am delighted that Steve has joined the Bank and is keen to carry our message to a part of the country he knows intimately. Steve has worked in the North West his entire career working with businesses and developers in Manchester, Cheshire, Liverpool and wide surrounding area. He brings with him extensive knowledge of the region's property market and economy and his experience backed by UTB's award winning products and service are sure to be a successful combination."
There's currently a perception amongst a large number of property finance brokers and developers that the Brexit, and any property market nervousness which may follow, will lead to a shortage of development funding, especially for SME developers. However, although some funders may have reconsidered their appetite for development finance, UTB is committed to supporting developers and property professionals as they work towards tackling the nation's housing shortage and we have the funds available to do just that."