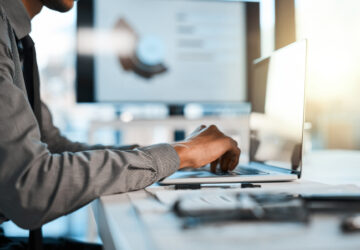 Grow with UTB
A new job opportunity with United Trust Bank.
Senior Credit Officer | Credit
A new opportunity to work in our Credit team who are responsible for the control and reporting of Credit  Risk in the Bank's lending books by ensuring credit risk is mitigated as prescribed by the Bank and that lending is properly underwritten, managed and monitored.
Job Reference: CR012-23
Department: Credit
Reporting to: Deputy Head of Credit 
Location: London 
Work pattern: Hybrid 
This is a hybrid role – 3 days in the office (City of London location) and 2 days working from home.
Role Purpose: 
The  control   and  reporting  of   Credit  Risk  in the Bank's lending books by ensuring credit risk is mitigated as prescribed by the Bank and that lending is properly underwritten, managed and monitored. Objectives being:
•    To minimise the risk of loss associated with lending by ensuring that the Bank's Credit Policy and Risk Appetite are being adhered to.
•    To contribute towards the effective control and management of credit risk through independent, qualitative overview and assessment of key  Credit and Market risks.
Responsibilities:
Credit Underwriting and Management –
Responsibility for credit and risk management
Member    of  Development Finance, Structured Finance and Bridging Credit Committees
Provide own view in Committee and input to the Chairman on all proposals and comment on any pertinent issues
To deputise for the Chairman at Credit Committee  in the  absence   of the Head of Credit
To provide objective and independent Credit risk expert advice to the Lending Units
To provide market and portfolio insight at Credit Policy Review Committee
Identify any deteriorating trends apparent in the Banks Lending Portfolios, articulating any concerns to the Deputy Head of Credit/Head of Credit in a timely fashion
Liaison with the Deputy Head of Credit and other Senior Credit Officers to provide cover as and when required
Management   of Credit  Exposures –
Credit signature to approve initial drawdown of loans at inception/completion
Credit   signature  to  approve   drawdowns  of  works   under monitoring  surveyor certificates
Authority to release funds for completions etc.
Asset Recovery –
Assisting,  as   appropriate, the  nominated   Senior Credit   Officer    with   the management of the recovery of any impaired assets
General Matters –
Provide   training  to the Lending Teams where necessary
Support the management, development and improvement of processes to optimise Credit risk effectiveness and efficiency, including credit approval processes
Manage efficient and accurate file maintenance and account processing
Production   of management  information for  Senior  Management   as  required  and specifically  in accordance with Procedures
Contribute towards the preparation of Board papers as required
Attend relevant Seminars to keep abreast of market developments
Skills and Experience Sought:
Demonstrable experience in a Credit Risk function gained in either a Corporate or Commercial Banking environment
Highly developed knowledge of Credit Risk underwriting and management in UTB's sectors/asset classes, particularly the residential and commercial property market
Direct experience of Real Estate Credit Risk underwriting and Credit Risk Management including setting Credit parameters
Experience of reporting and presenting to Senior Management
Experience of underwriting and credit risk management in Asset Finance and Regulated Mortgages advantageous
Sound knowledge of providing lending portfolio analysis
UTB is a dynamic and expanding specialist bank that provides solutions to our customers and brokers, which help them achieve their ambitions. Recognised as being one of the most dependable and well-respected Specialist Banks in the UK, we were delighted to see our balance sheet exceed the £2bn mark in 2022.
Exceptional customer service and the ability to provide rewarding deposits accounts and flexible lending solutions have helped us to develop productive and enduring relationships with our customers. We understand that their success is our success and that the quality of our people and teams, is key to delivering special outcomes for them.
We also understand that the performance of our people is directly linked to the culture in which they work. There is a strong sense of community at UTB and as well as promoting a clear set of internal values, and providing a wealth of facilities for training, personal development, and team building, we run a busy and varied calendar of engagement and social activity. Typical recent examples include: Pizza Lunch Days and Coffee Catch-ups; London Marathon and Sahara Challenge Sponsorships; Success Sharing and Value Awards; and Awesome Autumn social events ranging from Theatre Trips, Cocktail Mixology, and Cookery Classes, to Go-karting, Mini Golf and Clay pigeon shooting.
Competitive Salary and Bonus package
26 Days Holiday
2 Wellbeing Days
Contributory Pension
Life Insurance / Income Protection / Critical Illness cover
Private Medical Insurance
Season Ticket Loans
Excellent career development opportunities and where appropriate sponsorship of a relevant qualification
Thank you for your interest in our current vacancy. Please click the link below to complete your online application.
Celebrating success: what our people say about working at UTB.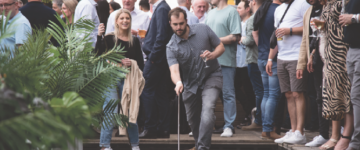 Employee Benefits
Working for UTB means it has to work for you too!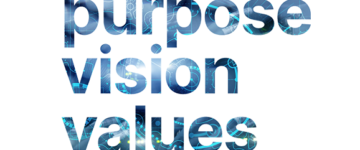 Our purpose vision and culture
How we are creating an internal cultural blueprint for working life at UTB.
Get a flavour of the many events and activities across the Bank.