A poll of 230 finance brokers working in the fields of mortgages, bridging, development finance and asset finance has found that opinions are well and truly split on when the Bank of England Base Rate may eventually be increased.
When do you think a Base Rate increase will come?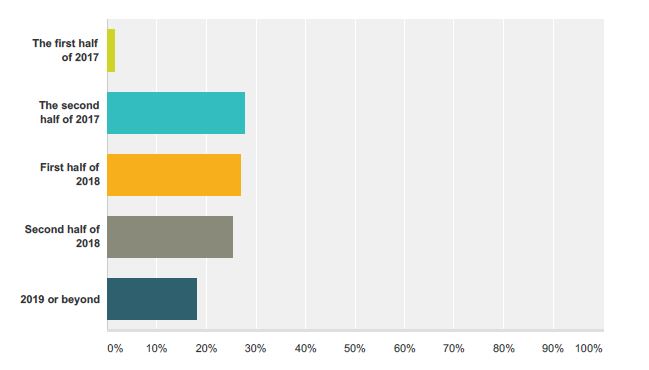 [color_quote]The survey, carried out in January this year, found that 28% of brokers believe we'll have an increase in the second half of 2017, 27% predict an increase in the first half of 2018, 25% in the second half of 2018 and 18% in 2019 or beyond. 2% of brokers felt that a Base Rate rise could come as early as the first half of this year.[/color_quote]
The same survey revealed that 31% of brokers expect the UK economy to grow beyond expectations in 2017.
Harley Kagan, Managing Director, United Trust Bank, commented:
[pull_quote]The Base Rate increase many thought might happen last summer now looks unlikely to come before the end of the year.[/pull_quote]
"The Bank of England has an inflation target of 2% and even though the latest figures saw inflation rise to 1.6% from 1.4%, largely because of the weaker pound pushing up the prices of imported goods, the MPC will be unlikely to back an interest rate increase unless inflation moves above target and stays there for some time.
"Higher interest rates are usually employed to cool an overheating economy but in these circumstances, it's the fallout of the Brexit decision which is causing prices to rise rather than a big increase in consumer spending. Higher prices are most likely to squeeze household budgets during this year and this may bring about a fall in consumer demand and spending making an increase to the Base Rate unnecessary. The Bank of England is likely to maintain a cautious outlook.
"Low interest rates are good news for nearly everyone except savers and those who rely on their nest eggs to generate an income. Homeowners with mortgages, first time buyers hoping to step onto the property ladder and businesses which need to borrow to enable them to invest in opportunities will be happy for rates to stay where they are for the time being."