In 2021 United Trust Bank signalled its intention to develop its high value car proposition. Although the Bank had occasionally funded rare and prestige cars before, UTB recognised there was an opportunity to develop this sector and since then has established relationships with brokers active in the high value car market.

UTB's relationship with one particular broker only started last summer but since then they have emerged as one of the leading introducers of prestige and high value vehicle business to UTB.
The winner of the UTB Partner Recognition 'Breakthrough' Award is Apollo Capital.
As specialists in the sector with an abundance of knowledge and experience Apollo work closely with Kerry Stuart, introducing proposals to fund a variety of classic cars, motorhomes and of course high-performance supercars.
Over this time Apollo has established strong relationships within UTB's Credit team and they value the ability to talk directly to underwriters especially when their customer requires a more bespoke approach or solution.
Presenting the award, United Trust Bank's Kerry Stuart said: "The team at Apollo Capital thoroughly deserve this award and are the best at what they do". They demonstrate exceptional sector knowledge and always set out to secure the very best deal for their customer. They regularly discuss cases with our Credit team and that close relationship has definitely helped get some deals over the line. I'm sure this is the start of a very productive and successful long term relationship."
David Moss, Managing Director and co-founder of Apollo Capital said: "I have been extremely impressed with the level of service provided at all levels of UTB and the proactive approach to making deals happen. As a business focused on client relationships, the feedback from clients is paramount, and they have been extremely happy with the funding and service we have been able to provide them through UTB. Apollo are extremely excited to build on these great foundations in2022 and beyond."
Andy King, CEO and Co-founder of Apollo Capital said "I've been financing the very best luxury and supercars for 25 years this year and its fantastic to work with experienced names in the industry again that are now in the UTB team. Thank you for recognising Apollo's expertise and the quality of high new worth clients with your 2021-2022 partner award"
Many of the luxury and supercars funded by Apollo Capital via UTB in 2021 cost well in excess of £200,000 and their expertise in the industry operating at this level provides enormous confidence to clients, delivering them the product, rates and service they deserve.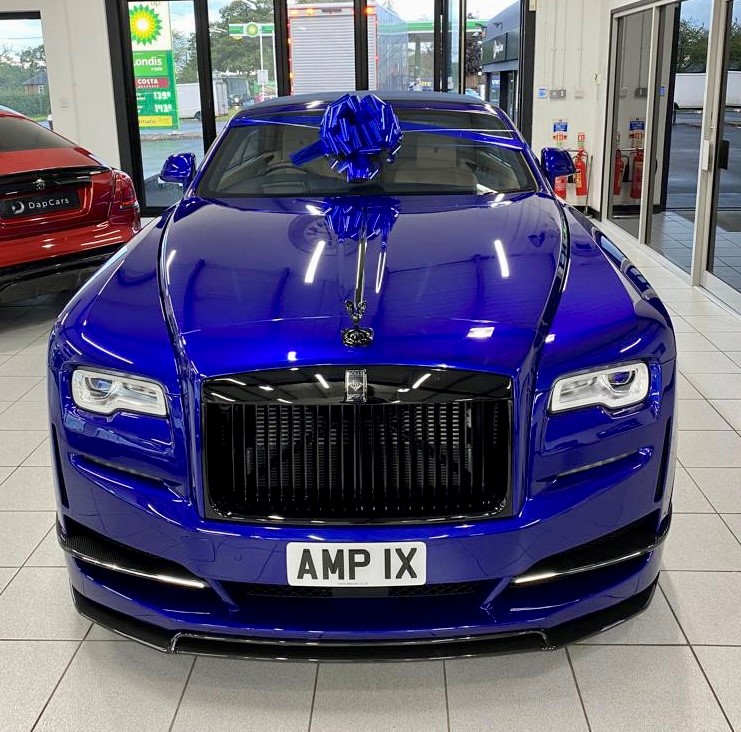 Apollo Capital's client had plans to surprise their partner with a bespoke Rolls Royce Dawn in recognition of having achieved a momentous business milestone.
They worked in conjunction with Kerry Stuart and the team at UTB to deliver the perfect luxury car finance solution on time, enabling the customer to perform a seamless and exciting grand reveal.