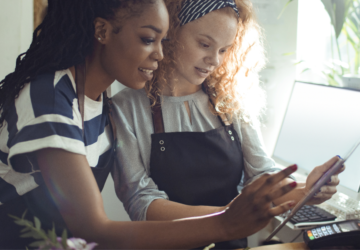 Business Account
switching instructions
Please note: this page should only be used if you have been contacted by us regarding your Business account.
Select the account you would like your full balance moved to – please note you may only select one of the following accounts from the switching section.
If you do not wish to switch and require a repayment to your nominated bank account, please specify within the repayments section. If you are happy with your product and do not wish to switch or repay your funds, you do not need to take any further action.
Visit the following links for our Terms and Conditions and details of the Financial Services Compensation Scheme
Please Note: you won't be able to submit the form without completing the details above so if your query is about something else please use the email address below.
Email: [email protected]
Telephone: 020 7190 5555
Post: United Trust Bank Limited One Ropemaker Street London EC2Y 9AW
Telephone calls may be recorded for security and regulatory purposes and
may be monitored under our quality control procedures.
*'AER' means 'Annual Equivalent Rate' and is designed to make it easier for you to compare savings products. It tells you how much interest you'd earn if you put some money in an account and left it there for a full year. It takes account of things like how often the interest is paid and assumes any interest paid during that year is added to the balance and earns interest i.e. compounded.