Reacquaint yourself with the…
The last 18 months have been challenging for all but with the pandemic retreating, it's time to live a little. Winners of our bi-monthly draw will have the chance to get back some missed times with our selection of great prizes. What bits have you missed?
A bit of a break
Get away from it all by choosing from a selection of fantastic mini breaks from around the UK
A bit of live sport
Experience the passion and excitement of live sport again by choosing from a classic selection of UK events.
A bit of festival fun
Relax and enjoy the fun and freedom of live music in the great outdoors by choosing from a classic selection of UK festivals.
A bit of a do
Get together with family/friends/colleagues to enjoy great food and drink by choosing to host a catered event either at home or at a favoured venue.
A bit of good
Donate to our charity of the year, De Paul. Use the prize money to help support people experiencing homelessness across the UK.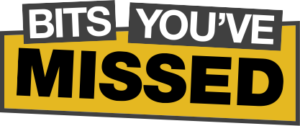 You can enter our Broker Prize Draw Promotion by visiting us at this year's NACFB Expo at the NEC on 30th September and by taking part in our regular Broker Mini Polls and other broker promotions throughout the year.
To validate your entry into the Promotion you must be a registered UTB Broker.
If you are not already registered you can register here
The Prize
Winners of our bi-monthly draws will be offered a fund of up to £1,500 to go towards their chosen prize and the draws will take place on or after the following dates:
September 30th 2021, November 30th 2021 and January 31st 2022.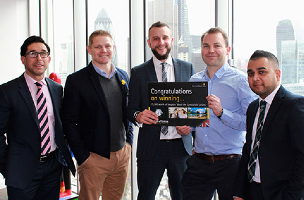 2016 winner
The winner of our 2016 promotion was Rob Coles, of Intelligent Finance. For his prize Rob chose a £5,000 spending spree at Selfridges aided by a personal shopper and is pictured above receiving his prize from the UTB Specialised Mortgages team.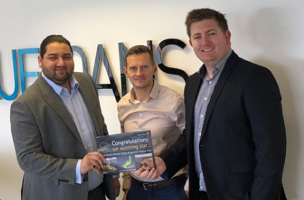 2017 winner
The winner of our 2017 promotion was Kay Singh of Chase Blue Loans. Kay, who won £5,000 of British Airways holiday vouchers, is pictured receiving his prize from UTB Business Development Manager, Mike Walters.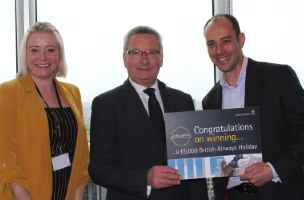 2018 winner
The winner of our 2018 promotion was Phil More of Touchstome Commercial. Phil, who won £5,000 of holiday vouchers, is pictured receiving his prize from Gavin Diamond and Kerry Bradley from the UTB Bridging Team.
2021 Prize Draw terms and conditions
1. Eligibility
a. Entry to the Bits you've missed 2021 Broker Promotion (the "Competition") is open to all United Trust Bank Limited ("UTB") registered intermediaries aged 18 or over at the date of entry.
b. Any registered intermediary entered into the Competition who is subject to Prudential Regulation Authority or Financial Conduct Authority investigation and/or disciplinary action will be automatically disqualified from the Competition.
c. Registered intermediaries can enter once per designated promotion throughout 2021.
d. Employees of UTB, their immediate family, agents or anyone directly connected to the Competition or operation of the Competition are ineligible.
e. UTB reserves the right to verify the eligibility of all entrants to the Competition and withhold any prize until UTB is satisfied that the entrant's eligibility is verified.
2. Entry Period
a. The term of the Competition is from 12pm on August 6th 2021 to 12pm December 31st 2021 (the "Entry Period").
b. UTB reserves the right to modify, terminate, suspend or extend the Competition as necessary at any time without prior notice.
3. To Enter
a. Entrants can enter the Competition by submitting a UTB Mini Poll Questionnaire (a "Mini Poll Entry") and taking part by invitation in a number of other designated promotions, each of which will be open for a limited period of time.
b. Any entries submitted by entrants to UTB by any method other than by a Mini Poll Entry or the methods specified in the designated promotions or any entries received by UTB from entrants after the Entry Period or expiry of each designated promotion, will not be accepted.
c. UTB accepts no responsibility relating to the prizes for an entrant's failure to submit any entries correctly or at all.
d. Third party entries will not be accepted.
e. All accepted entries received during the Entry Period will be placed in the four bi-monthly prize draws to be held on or after September 30th 2021, November 30th 2021 and January 31st 2022.
f. All entries will be entered into the Prize Draw and one entry will be drawn at random as the winner of the Prize Draw from all valid entries.
g. The winner of the Prize Draw will be notified by telephone or email at a time to be decided by UTB.
4. The Prize
a. The prize, a fund of up to the value of £1,500, is offered to the winner, and where appropriate and within that total £1,500 budget, a partner, friend or colleague can be included (the "Prize").
b. The Prize is subject to these Terms and Conditions.
c. The Prize is non-transferable and a cash alternative of up to £1,500 may only be offered at the absolute discretion of the directors of UTB.
d. UTB reserves the right to replace the Prize with an alternative should circumstances make this necessary.
e. Entrants must ensure that they have a valid passport or driving licence by way of identification and can provide UTB with evidence thereof if required.
5. Acceptance by Entrants
a. By entering the Competition entrants accept these Terms and Conditions and agree to be bound by them and any subsequent decisions by UTB under these Terms and Conditions.
b. The winner agrees to allow UTB to confirm their name and their business to other entrants and to display their photograph with those details on its website and on any other marketing material.
c. The winner's name will be made available on UTB's website at utbank.co.uk
d. The winner may be asked, but is under no obligation, to participate in additional non-paid publicity accompanying or resulting from this Competition.
6. Force Majeure
Events may occur which render the Prize Draw itself or the awarding of the Prize impossible due to reasons beyond the control of UTB and, accordingly, UTB may in its absolute discretion vary or amend the Competition or these Terms and Conditions and entrants agree that no liability shall attach to UTB as a result thereof.
7. Jurisdiction
Entrants agree that the Competition is governed, interpreted and enforced by the laws of England and Wales and by entering, all entrants submit to the jurisdiction of the Courts of England and Wales.
8. Personal Information
Entrants agree that any personal information submitted to UTB in connection with an entry to the Competition maybe used solely by UTB to provide entrants with information about products or services that may be of interest to them and to administer the Competition. UTB will not disclose entrants' personal information to any third party other than UTB's marketing agency.
9. Detail of the Promoter
United Trust Bank Limited is a company registered in England and Wales under company number 549690, whose registered office is at One Ropemaker Street, London, EC2Y 9AW.
United Trust Bank is authorised by the Prudential Regulation Authority and regulated by the Financial Conduct Authority and Prudential Regulation Authority.